This is part 2 of my 3 part series of Bulking Up recipes. If you are trying to gain weight, or gain while building muscle, hopefully, these ideas can add some variety to your meal plan. These recipes are all about carbs. Bulking Up - It's All About Carbs.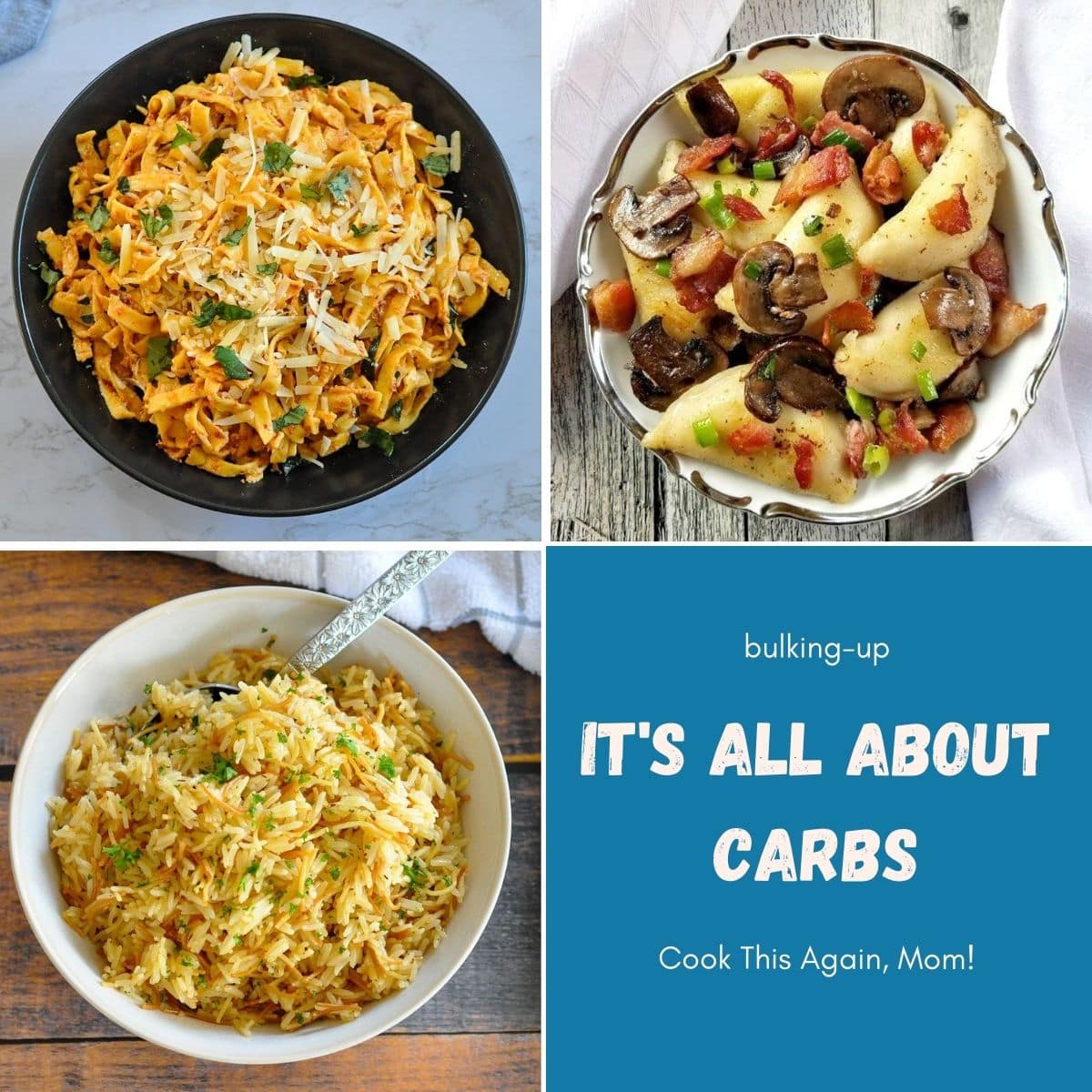 Again, I want to say thank you to all of the awesome food bloggers who contributed their recipes to this series.
Find all my recipes on Pinterest at Cook This Again. Or on Facebook at Cook This Again.