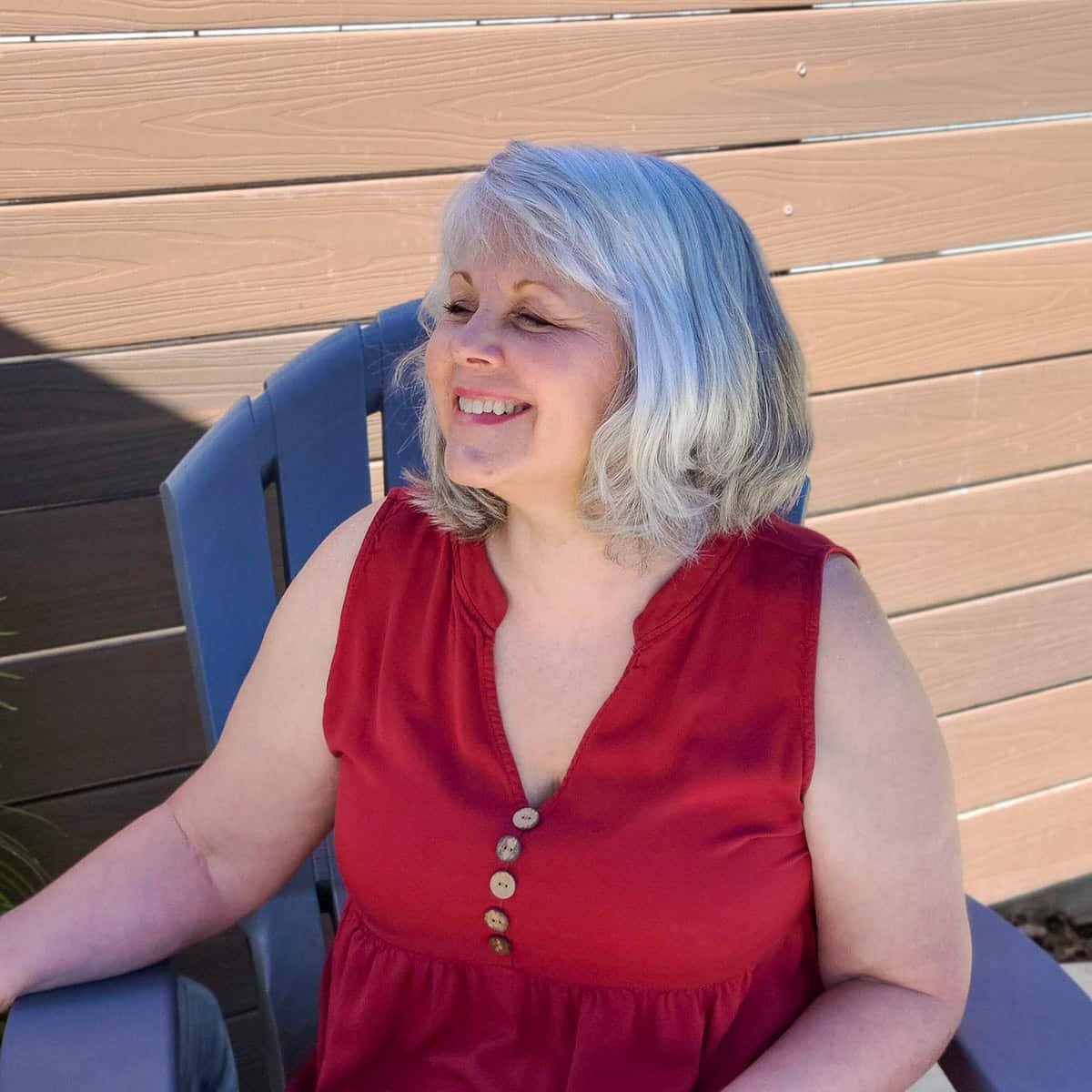 Hi! My name is Keri, and I'm the mom behind Cook This Again, Mom! I started this blog almost 10 years ago to share my recipes and recipes from my mom and grandmothers with my kids. I love to cook. However, I hate to do dishes! Over the years, I learned how to simplify mealtime, & now I want to share that information and my recipes with you.
Welcome to Cook This Again, Mom! I am just a mom with a food blog sharing easy family recipes!
A little about me. I am probably not your average food blogger. I am not a chef, have not had formal cooking classes or training, and have never worked in the food industry. As my tag line says… I am just a mom with a food blog.
But! I learned to cook the best way possible. In the kitchen alongside my mom and grandmothers. All were incredible women and fabulous cooks, but my mom had something special. She usually didn't use a recipe or measuring spoons, for that matter. But her food was amazing! I would ask her for the recipe, and she would usually say, "a little of this and a little of that."
What is important to me in a recipe?
Tastes good
Easy clean-up
Simple ingredients
My unique talent, if I say so myself, is the ability to make a delicious, easy meal that the family will love and produce the least amount of dirty dishes. Let's be honest, as moms (and dads), we are busy and tired. Even on those rough days, we want to serve our family a wholesome and delicious meal. We want it simple, and that includes the clean-up afterward.
I love to find recipes in magazines and simplify them. Or, if we enjoy a great meal at a restaurant, I like to make my version at home, like this Tilapia with a Creamy Tomato Sauce and Blueberry Crepes. Okay, I admit, there is a lot to the Tilapia recipe. It was the first recipe I posted on my blog, and I made it after visiting Bubba Gumps in Monterey.
I may not have the formal training, but as my kids grew up, I spent a lot of time in the kitchen. It didn't take long to figure out that I would rather be with the family than in the kitchen, cooking, and cleaning. In this blog, I share my years of experience in simplifying recipes to make the most out of every meal in the least amount of time.
Life is different from when I grew up. My kids seem so much busier than I was at their ages. Unfortunately, they didn't spend as much time in the kitchen with me as I had hoped they would. Through this blog, I wanted to share recipes they and I grew up eating.
Since teaching my kids was the focus of this endeavor, I try to offer easy, step-by-step photos and directions for each recipe. So, if you are still learning to cook, are a busy parent, or maybe someone that isn't fond of cooking, I hope you find Cook This Again, Mom! helpful.
Fun facts about me
Silver is my natural hair color!
I colored my hair for over 35 years before I decided to let it go to its natural color. Thank you, dad, for the lovely silver hair!
I have been married for a very long time!
We will be celebrating 31 years of married life this year. We were together for a lot of years before that!
Yes! I am old with young kids!
My son recently graduated college and started his chosen career. My daughter just graduated high school and is getting ready to start college.
Before becoming a mom, I had a variety of jobs.
But my favorite job was being the manager of a mail order catalog.
My favorite recipes
These are my favorites because they remind me of my mom and grandmother.