This post results from a request from my son and his friend. "Mom! You need to add more Bulking Up recipes to your blog! Your recipes are great, but we need high protein and high-calorie meals!"
I guess the lemon bars on the counter weren't what they had in mind by high calories.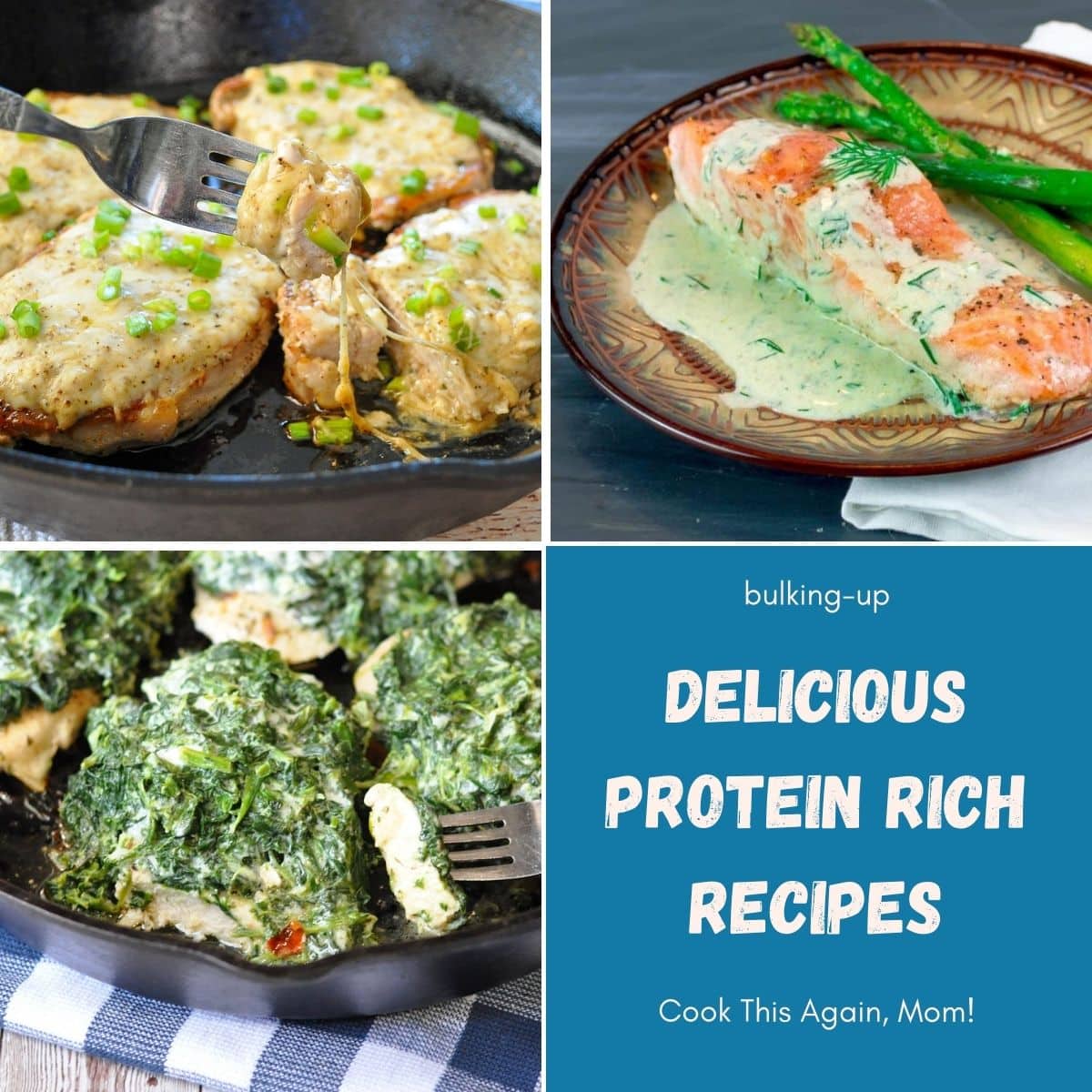 Feeding a teenage boy has been a challenge, to say the least. Now that he has entered college and has certain goals he is determined to meet, the challenge is even more difficult.
Okay, guys. I have added a new category, and this round-up of delicious recipes was put together with the help of some wonderful Food Bloggers. We have protein, carbs, breakfast, dinner, and even dessert in this series. This first post is all about protein. Recipes for all your Bulking Up needs. Thank you all for your contributions!
Check out the other posts in this series!
Let's get started...
I hope you enjoyed this group of recipes. Good luck, boys. I hope I am/was able to help you meet your goals. Proud of you, and I am here whenever you need me.
Find all my recipes on Pinterest at Cook This Again. Or on Facebook at Cook This Again.