This post is a result of a request from my son and his friend. "Mom!, you need to add more Bulking Up recipes to your blog! Your recipes are great, but we need high protein and high calorie meals!" I guess the lemon bars sitting on the counter weren't what they had in mind by high calorie.
LOL!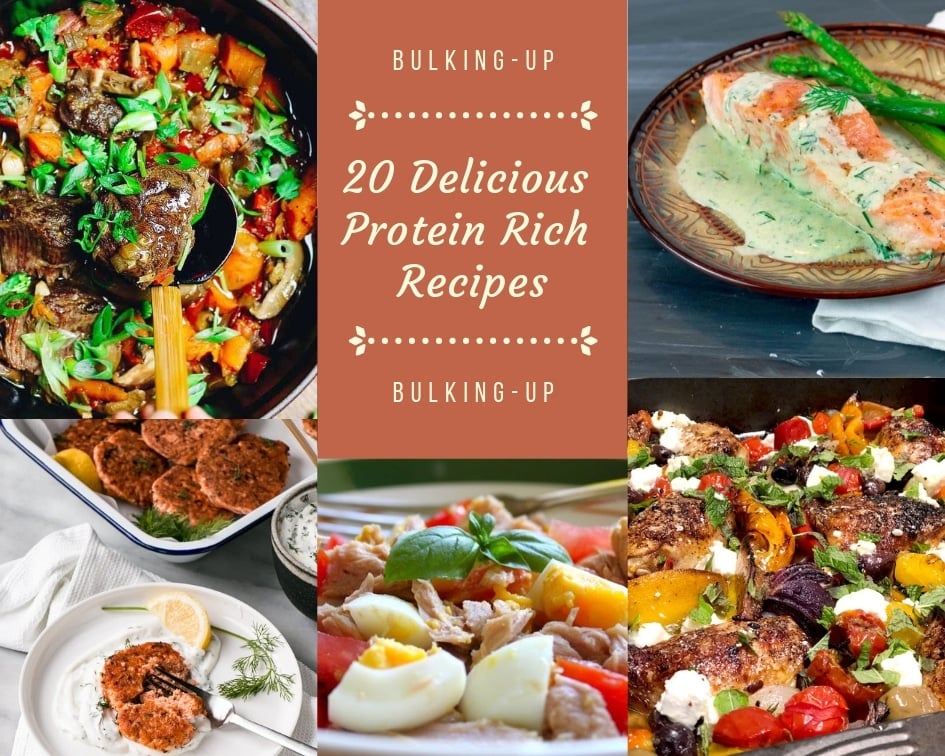 Feeding a teenage boy has been a challenge to say the least. Now that he has entered college and has certain goals he is determined to meet, the challenge is even more difficult.
Okay guys. I have added a new category and this round up of delicious recipes was put together with some help of some wonderful Food Bloggers. In this series we have protein, carbs, breakfast, dinner and even dessert. This first post is all about protein. Recipes for all your Bulking Up needs. Thank you all for your contributions!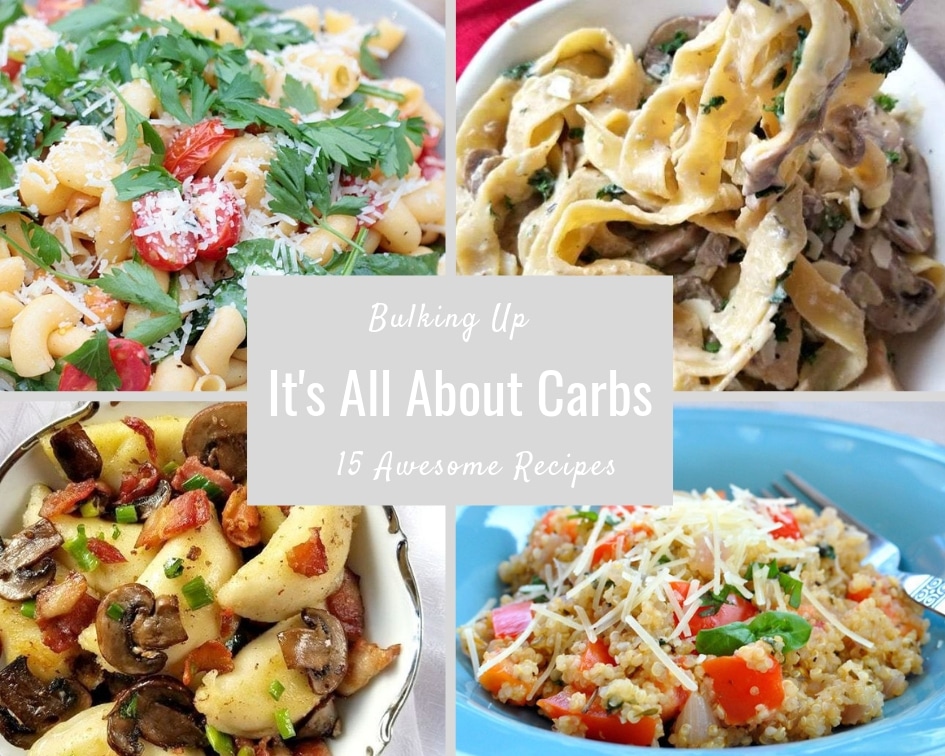 Bulking Up – It's All About Carbs – 15 Awesome Recipes
…
Let's get started…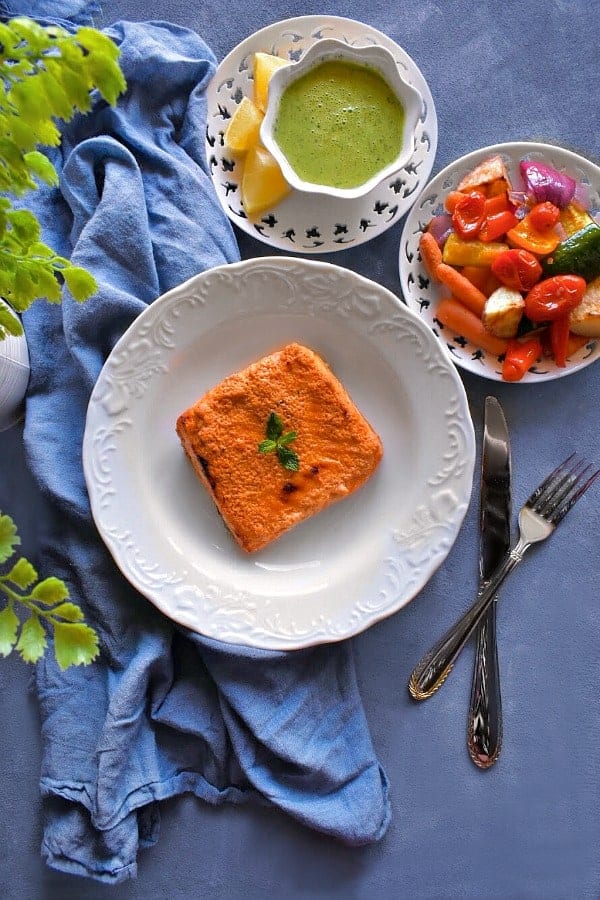 Homemade Tandoori masala is used in this beautiful salmon recipe. Give it a try! Photo and recipe by Easy Cooking with Molly
…
I bet you would love this delicious looking chicken and sauce especially since you can have it prepared in 30 or so minutes. Photo and recipe from The Rising Spoon
…
Instant Pot Taiwanese Beef Stew originally is a famous Taiwanese Beef noodle soup recipe. Wow, does it ever look good! Photo and recipe by I Heart Umani
…
Easy to prepare salmon served alongside some crispy veggies! Yum! Photo and recipe by A Pinch of Crazy
…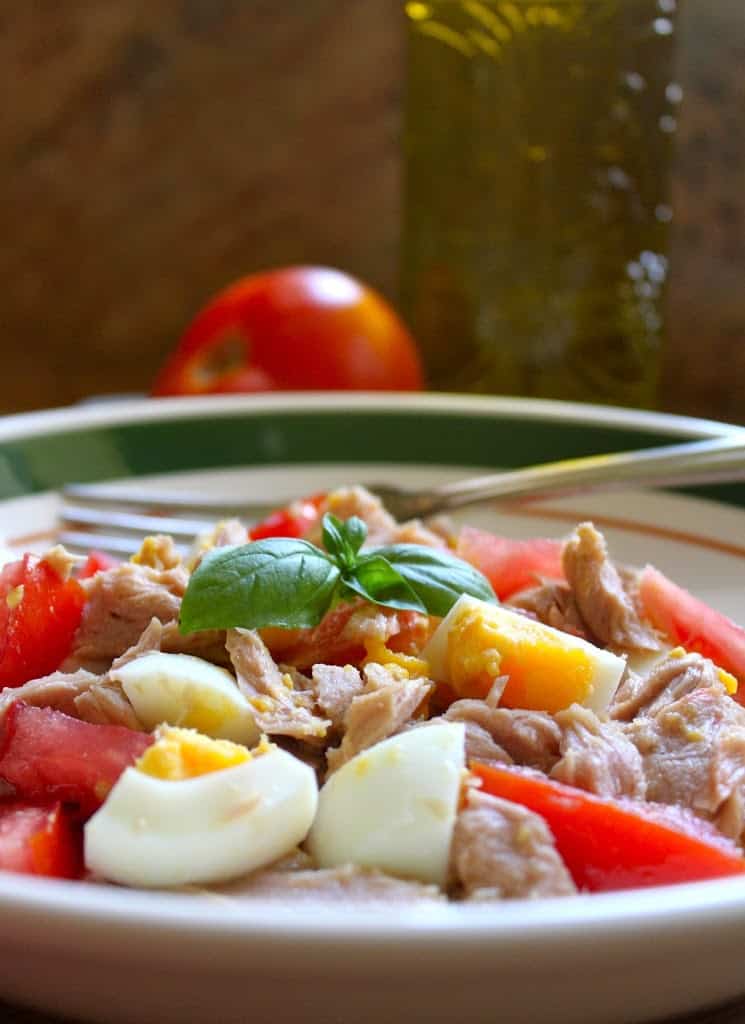 What a fabulous way to get your protein. Zia Maria's Tuna, Egg and Tomato Salad would make a great lunch or summertime dinner. Photo and recipe by Christina's Cucina
…
Also known as faux-tisserie chicken, this Slow Roast Chicken is slow cooked for a perfectly tender meal. Photo and recipe by Wednesday Night Cafe
…
A hearty Italian steak cooked pizza style! This Steak Pizzaiola looks absolutely fabulous! Photo and Recipe by Sip and Feast
…
Oranges, fennel and cranberries are the perfect flavor companions in this easy recipe for Roast Salmon with Fennel. Photo and recipe by Wednesday Night Cafe
…
Get your protein fix with this Air Fryer Steak with Herb Lemon Butter. Delish! Photo and recipe by Recipes From a Pantry
…
Crispy chicken thighs with mushrooms and cream? I know what I'm cooking this weekend. Photo and recipe by Savor with Jennifer
…
If you are in the mood for comfort food, give this Keto Goulash with Beef a try. Photo and recipe by Family on Keto
…
Dilly Salmon Cakes are perfect for a quick dinner or an elegant meal. They look amazing! Photo and recipe by My Kitchen Love
…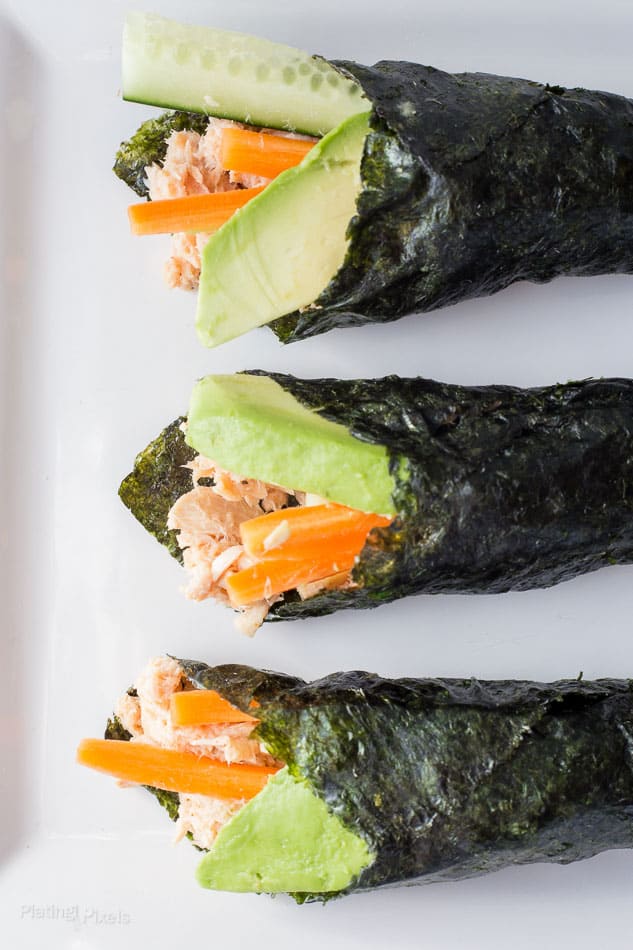 Tuna salad wraps are a perfect way to get a punch of protein in a lite meal. Photo and recipe by Plating Pixels
…
Get your carbs and protein with this Slow Cooker Italian Beef with Pepperoncinis. There is nothing like a hot beef sandwich! Photo and recipe by Inspire a Creation
…
I can smell the delicious aroma already! Fragrant Baked Orange Rosemary Chicken would satisfy anyone's taste buds. Photo and recipe by Mother Would Know
…
Italian braised beef in red wine and herbs. Yes! Sure looks delicious. Photo and recipe by Sip and Feast
…
Chicken is such an important piece of the adding protein to the diet puzzle. Learning how to easily cook moist and tender chicken breasts is a good thing to know! Photo and recipe by Plating Pixels
…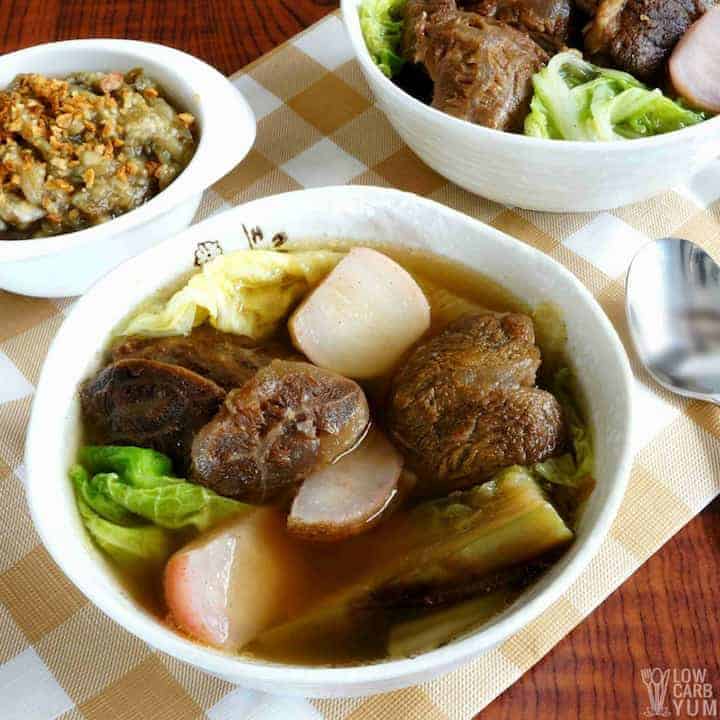 Get your slow cooker and try this Easy Vegetable Beef Soup that is sure to satisfy the beef eater in your home. Photo and recipe by Low Carb Yum
…
Cooked in butter and covered with a cream sauce. Sign me up! Photo and recipe by Savor with Jennifer
…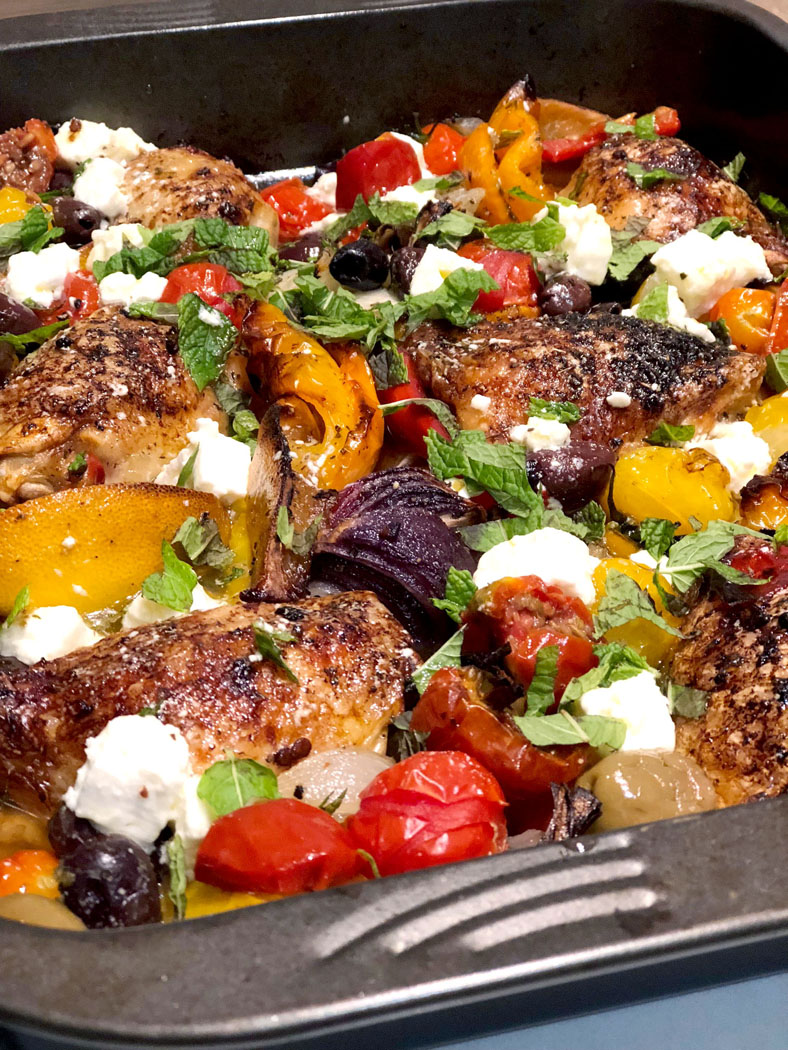 Feta and tomatoes added to chicken thighs makes an absolutely amazing looking meal. Photo and recipe by Emma Eats and Explores
…
I hope you enjoyed this group of recipes. Good luck boys, I hope I am/was able to help you meet your goals. Proud of you, and I am here whenever you need me.
Bulking Up – 20 Delicious Protein Rich Recipes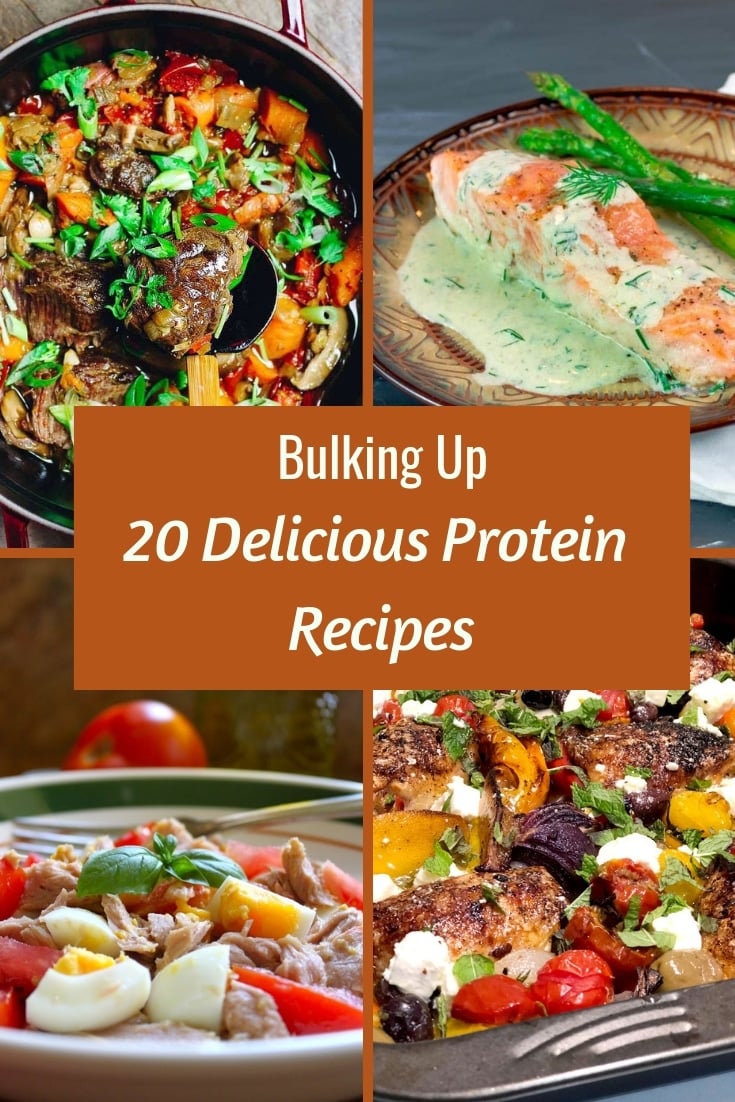 …
You might also like…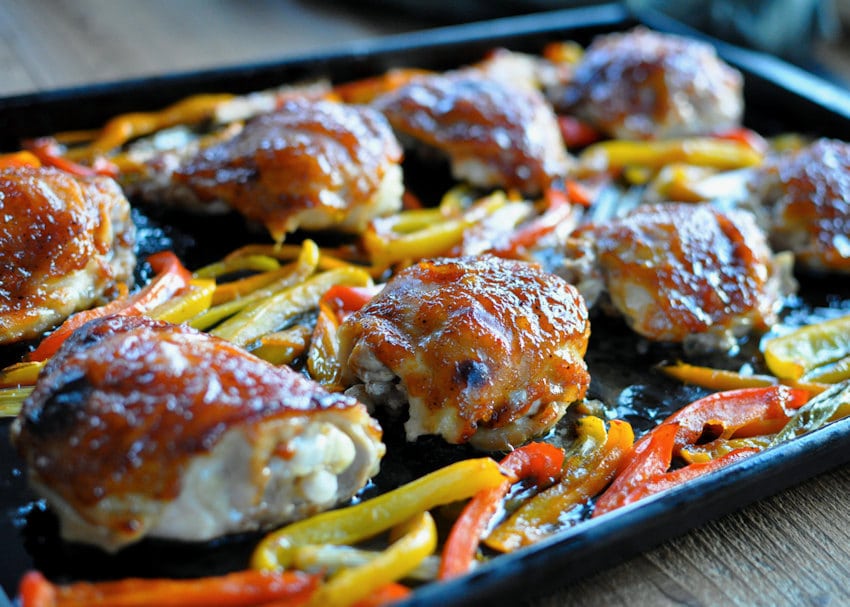 Baked Sweet and Sour Chicken Thighs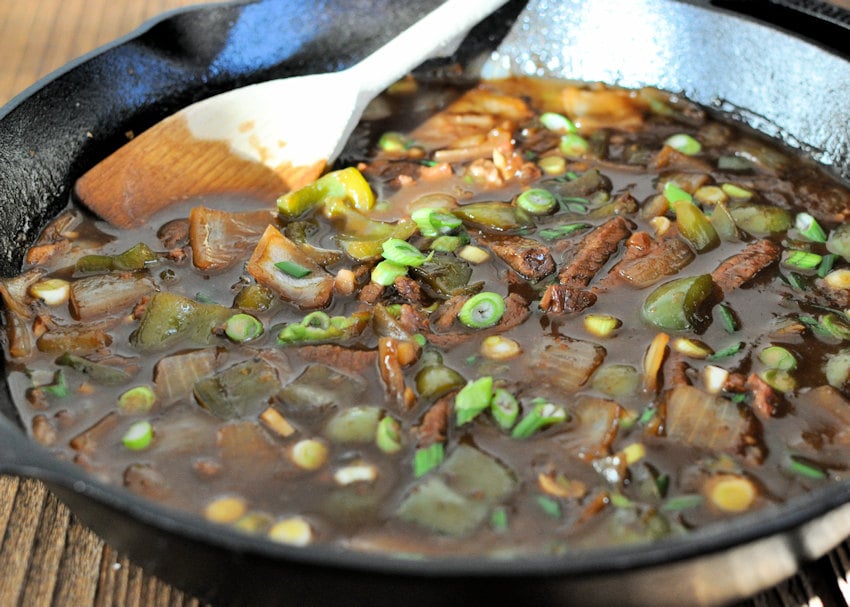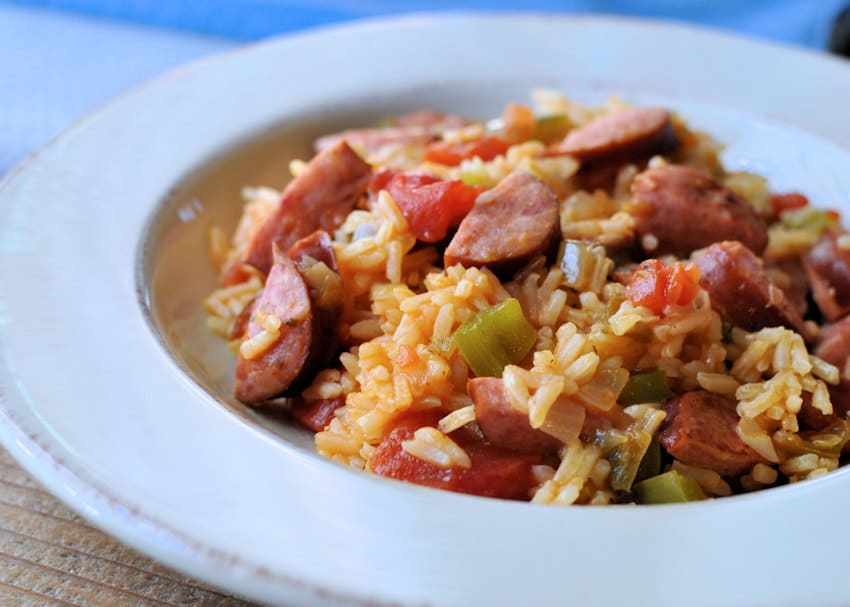 Some of the links in this article are "affiliate links", a link with a special tracking code. This means if you click on an affiliate link and purchase the item, we will receive an affiliate commission. The price of the item is the same whether it is an affiliate link or not. Regardless, we only recommend products or services we believe will add value to our readers. By using the affiliate links, you are helping support our Website, and we genuinely appreciate your support.