We have put together a selection of Valentine Treats for Kids from some fabulous food bloggers. If you are looking for Valentine treat ideas, we have you covered. This recipe collection was put together with kids in mind. So, make your favorite little person a special Valentine Treat, or get them involved in the kitchen by helping you make a special treat for the entire family.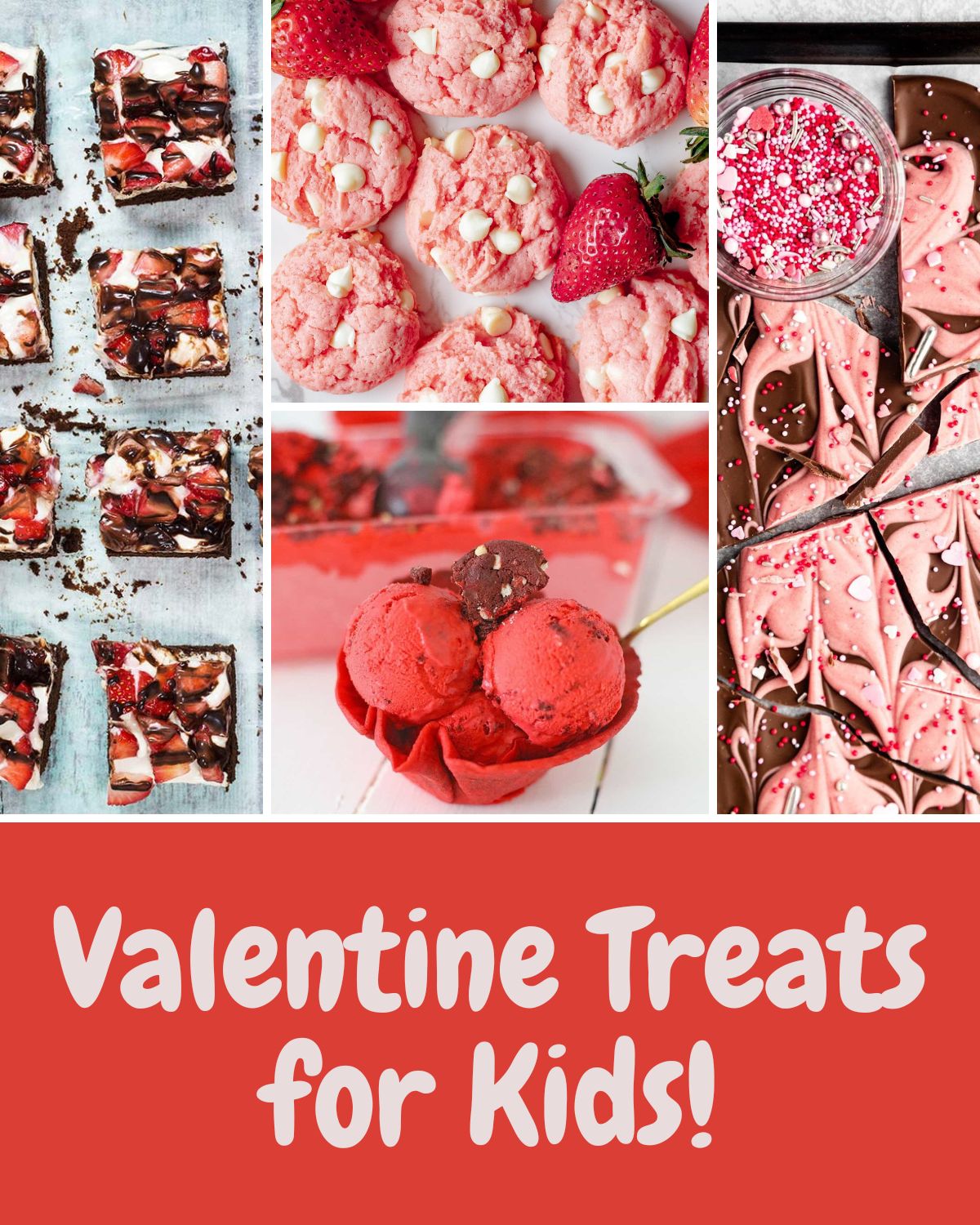 Table of contents
Valentine's Day Breakfast
Here are some wonderful ways to start a beautiful Valentine's Day. A delicious and fun breakfast any kid would surely love.
Valentine Cookies
Get a glass of milk, take a break and enjoy a delicious Valentine Cookie with your kids. Or, if you are looking for a special goodie to make for a Valentine's Day celebration, cookies are always a welcome treat.
Strawberry Valentine Treats
If your family loves strawberries as much as mine, I am sure you will find a fantastic Valentine sweet in this list of beautiful desserts.
Chocolate Valentine Treats
Is it even a Valentine's Day celebration without chocolate? Here is a selection of fun, delicious, share-worthy chocolate goodies.
Unique Valentine Treats
Here are somefun, and delicious recipes that any kid (young and old) would love on Valentine's Day!
More sweet treats to try
Find all my recipes on Pinterest at Cook This Again. Or, on Facebook at Cook This Again.