I put together this post for Grilled Chicken Wings - A Step by Step Guide after my husband grilled these delicious chicken wings last night. He told me about a conversation he had with a clerk at the grocery store when he bought the wings.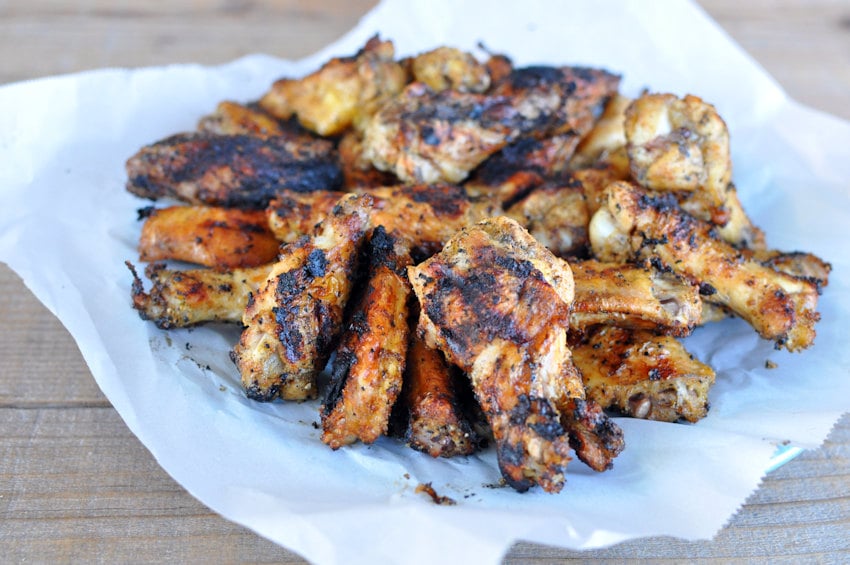 The clerk asked him if he boiled the chicken wings before he cooked them. When he said that he didn't, the clerk asked him how he was able to get them cooked through without burning them.
Well, as you can tell from the pictures, we do like a little char on our chicken. I know some people don't. You can cook the chicken, without burning it, and not worry about it being raw inside. And you do not need to boil the chicken first. I can only imagine the look on my husband's face when he was asked about boiling the wings first!
---
Other recipes you might enjoy
Baked Orange Ginger Chicken Wings
Baked Sweet and Sour Chicken Thighs
BBQ Chicken - A Step by Step Guide
---
How to make Grilled Chicken Wings
Place the chicken wings in a large bowl. Drizzle them with a little oil. We have used both canola and olive oil. You don't need a lot, but you want them all well covered to help prevent sticking to the grill. Coat the wings well with your favorite seasoning. We like McCormick's Montreal Chicken seasoning. You can also try any combination of Salt, Pepper, Garlic, Poultry Seasoning, Garlic 'n Herb Seasoning, Paprika (especially Smokey Paprika), Cayenne Pepper.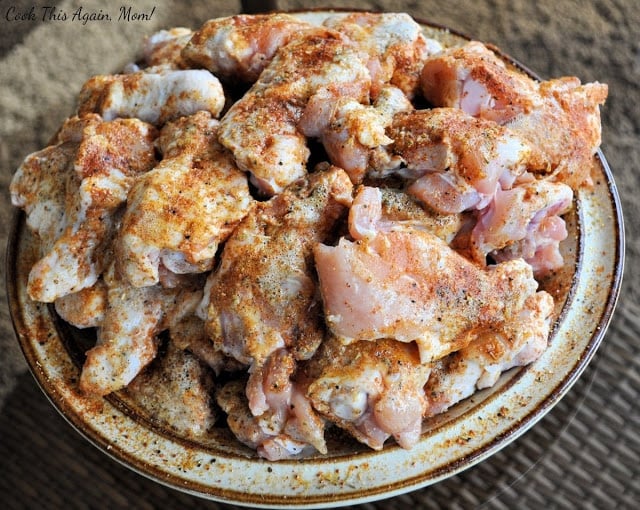 You can let the seasoning marinate for awhile. My husband always likes to let any meat he is grilling be close to room temperature before cooking. He will take it out of the refrigerator 20 - 30 minutes before grilling.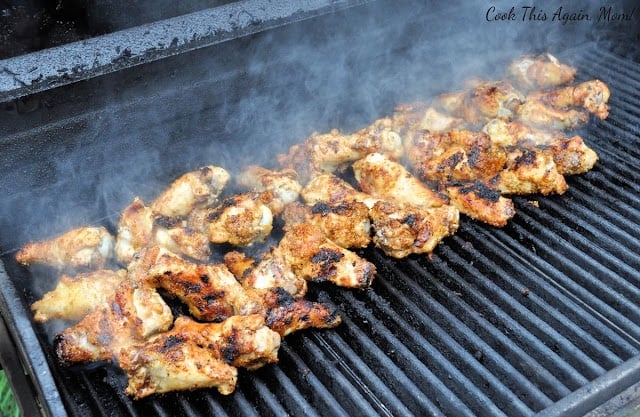 Place the wings on a medium-low grill. Let them cook for about 10 minutes, and then turn the wings. Flip them over and move them around. This way if you have hot spots on your grill, they will cook more evenly. You will need to turn them every 10 -15 minutes and they take about 45 - 50 minutes to cook through.
I asked him if he closes the lid when he grills chicken wings. He says that he does most of the time, but not always. Closing the lid does help 'bake' the chicken.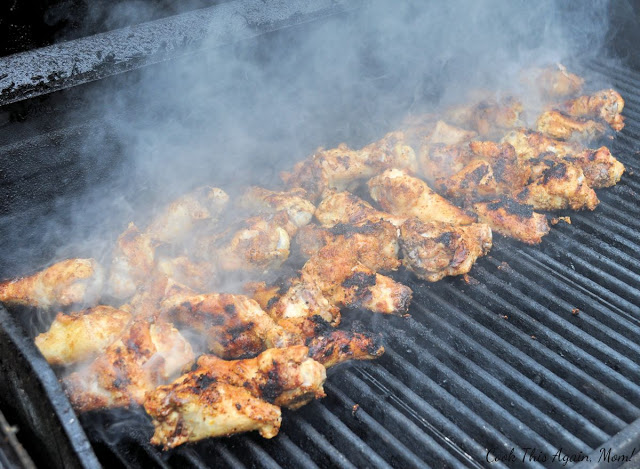 Smokin'! and smelling pretty darn good!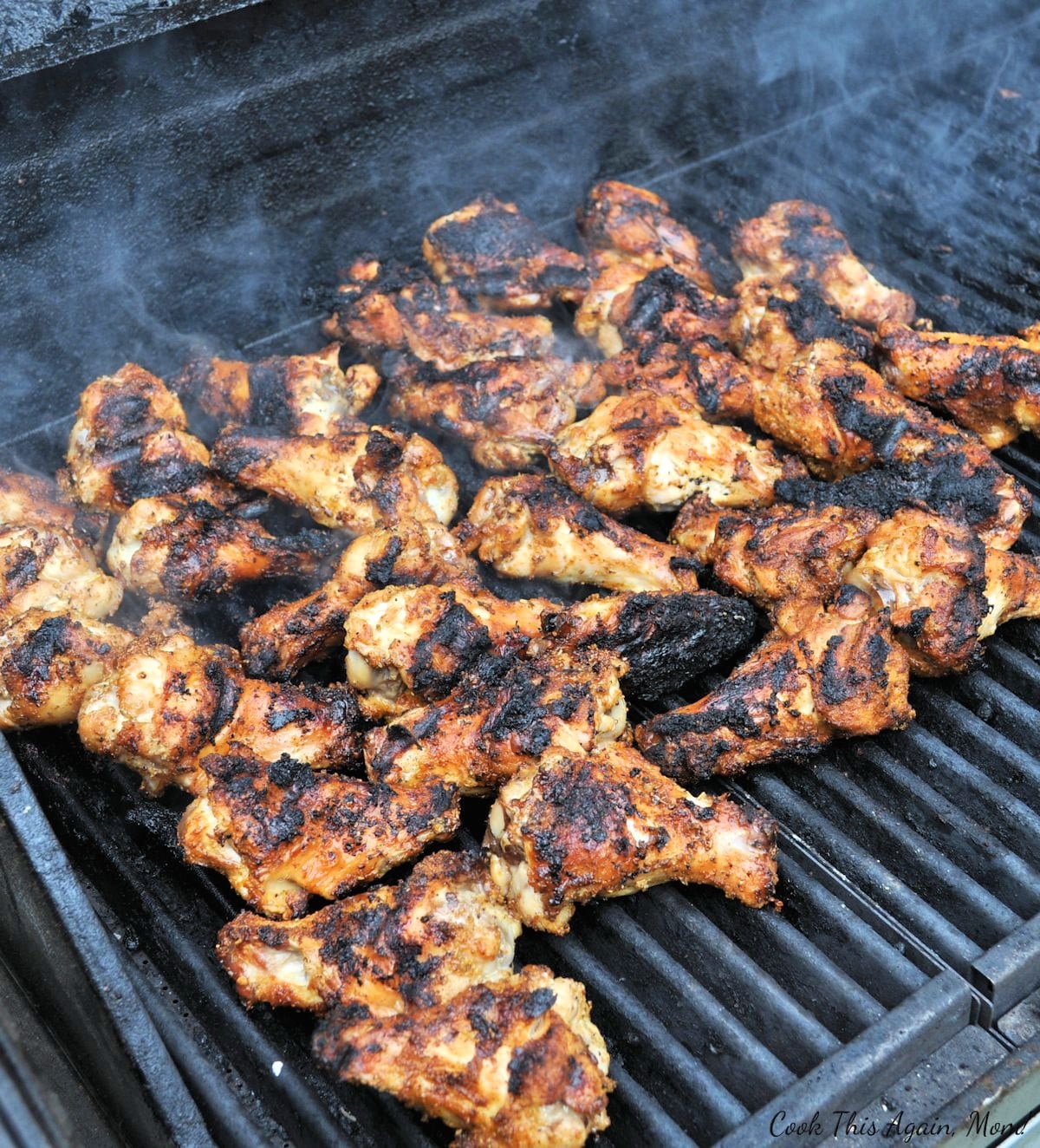 They are looking really good! If they start to get a little too much char for you, move them off of the direct heat and they will continue to cook.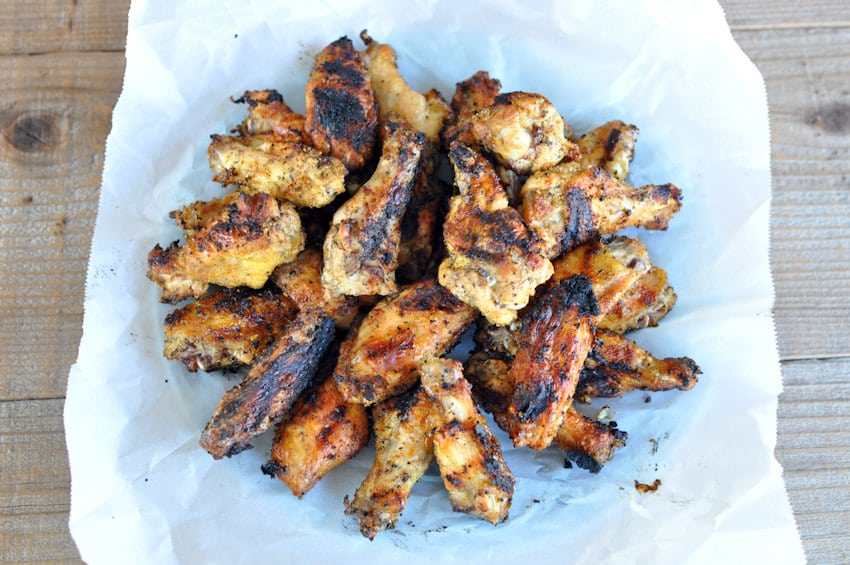 Delicious and tender, Grilled Chicken Wings. No boiling required!
---