Okay, so when it comes to pie crust I usually take the easy way out and buy the already made kind. You know, the perfect circle you unroll and put in your pie plate. One day I altered an old recipe of my grandmother used.  I have to admit, this Buttery Pie Crust was very light, and flaky.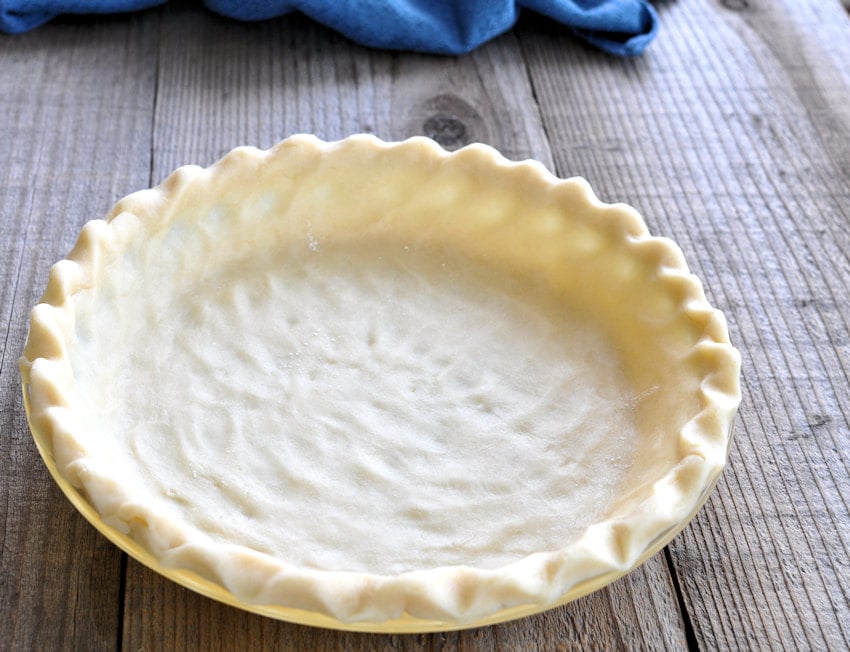 Plus, my family made it perfectly clear which one they preferred. I have made it several times since, as pictured above. The pictures below are the step by step photos I took when I originally posted this recipe a couple of years ago.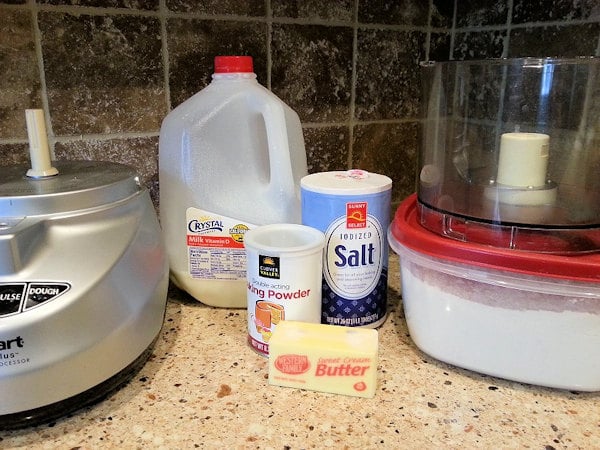 For this recipe you will need Flour, Baking Powder, Salt, Butter, and Milk.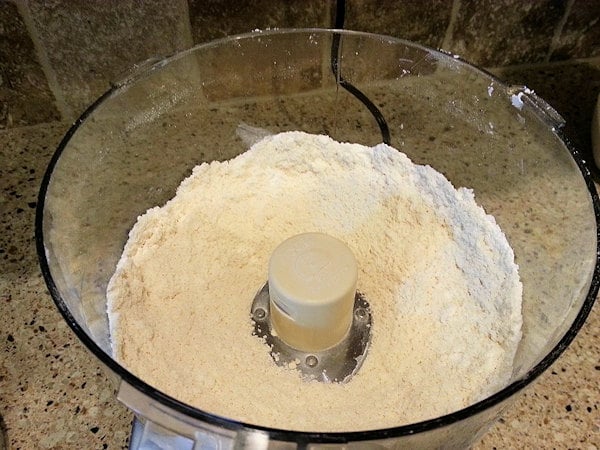 Put the flour, baking powder and salt into a food processor. Pulse a few times quickly to mix. Next, take a stick of butter and cut it into about 8 pieces. Pulse the food processor again until the butter is mixed in and the mixture looks a little crumbly.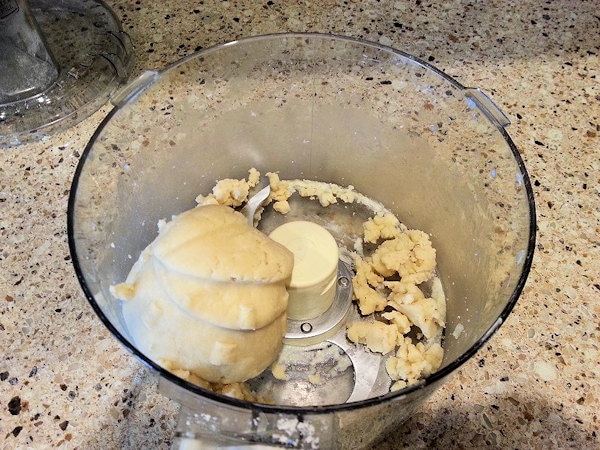 Next, add the milk slowly until a ball forms.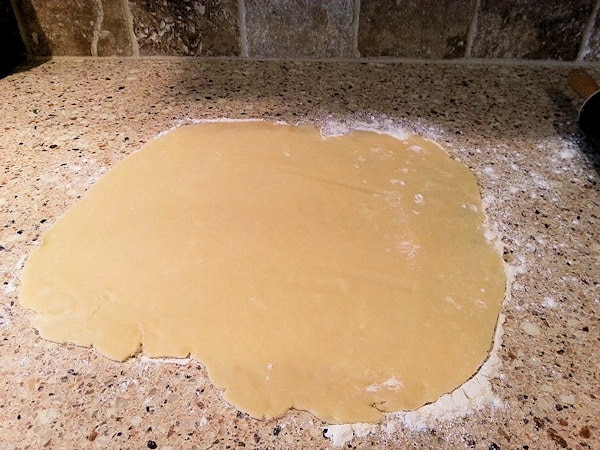 Then you need to roll out dough on a lightly floured surface. As you can see, I have a hard time making a circle.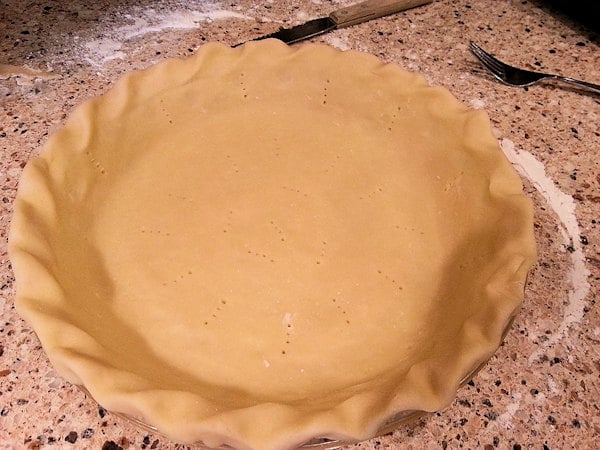 Gently pick up dough, I rolled mine over my rolling pin, and place in pie plate. Trim excess dough so you have about an inch of dough hanging over edge of plate. Fold excess dough under. Crimp dough on edge of plate. Poke holes in the shell using a fork if you are going to bake it before filling.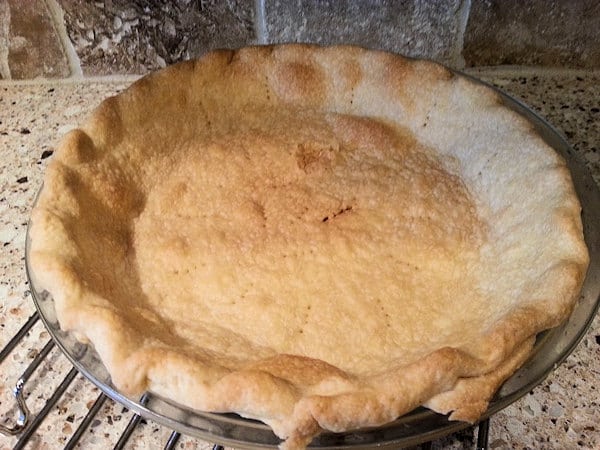 Bake until golden brown. Let cool.
Buttery Pie Crust
1 ¼ cups Flour
¼ teaspoon Salt
⅛ teaspoon Baking Powder
8 tablespoons Butter
2 - 3 tablespoons Milk
Put Flour, Salt, and Baking Powder in a food processor. Pulse a couple of times to mix.
Add Butter that has been cut into 8 pieces. Pulse quickly several times until mix is crumbly.
Add milk, starting with minimum amount, and pulse until ball forms.
Roll out dough, and put into pie plate. Trim and crimp edges.  Poke holes in dough if you are baking it before filling.
Bake shell in a 425 degree oven for 12 - 15 minutes. Let cool before filling.