My son and I went to Starbucks the other day. I was just planning on getting some coffee, but on a whim, I ordered their Spinach Feta Wrap. Wow! Was it ever good! My son kept begging me for a bite and it took everything I had to get it back from him. I promised him that we would try our own version and home. This our Spinach and Feta Egg Wrap.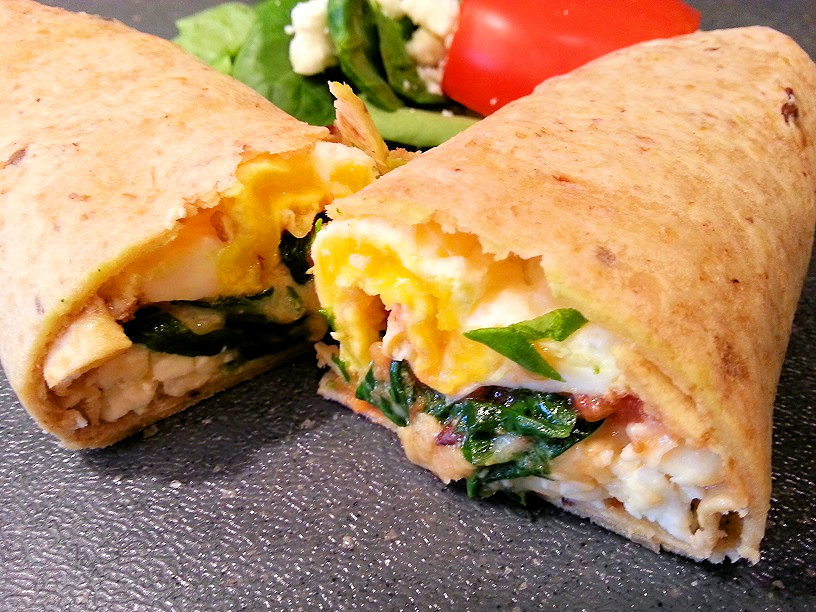 Spinach and Feta Egg Wrap
Our version isn't exactly like Starbucks makes, but it is very tasty!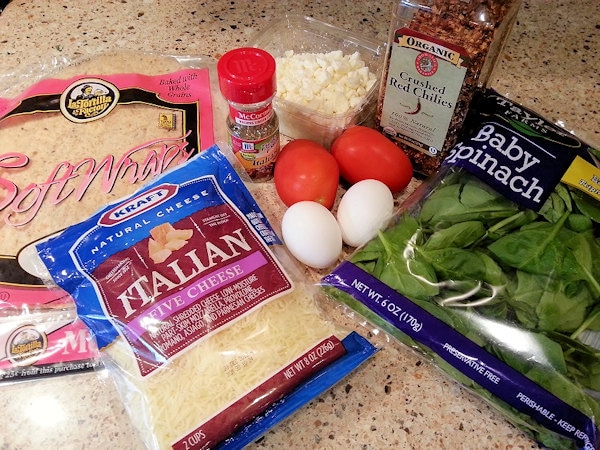 We used Whole Grain Tortillas, Spinach, Feta, Italian Five Cheese blend, Italian Seasoning, Tomatoes, Eggs, and a little bit of Crushed Red Chilies. After we made the first one, and after we had already taken this picture, we decided it also needed some fresh Basil.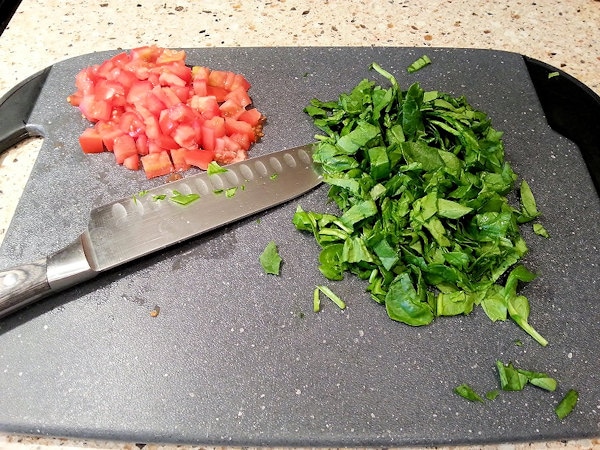 First of all, dice up some tomato and roughly chop some spinach.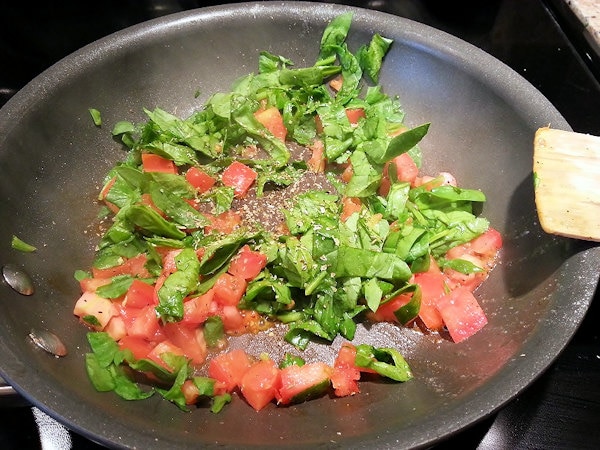 In a warm pan melt some butter or olive oil. Then add the tomato, spinach, Italian Seasoning (I just sprinkled a little over the top), salt and pepper to taste. These ingredients cook quickly, they only need a minute or so.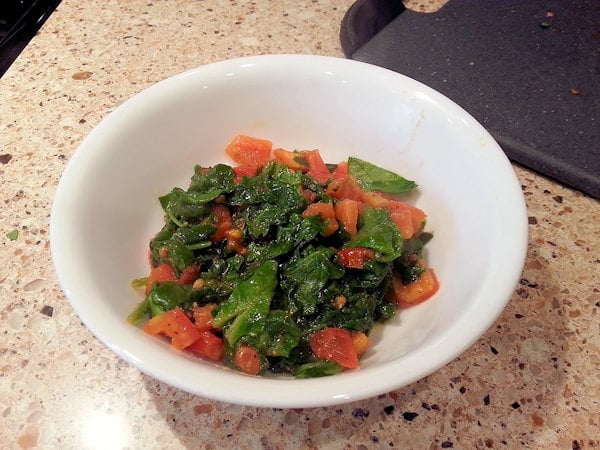 The spinach really cooks down. We made a total of 6 wraps and used 1 whole bag of baby spinach and 4 good sized Roma tomatoes.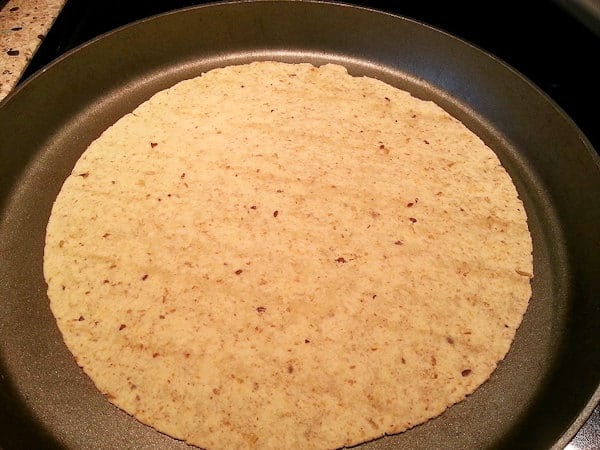 Warm up the tortillas either in a skillet or in the microwave. I wrap mine in paper towels and set aside until I am ready to use them.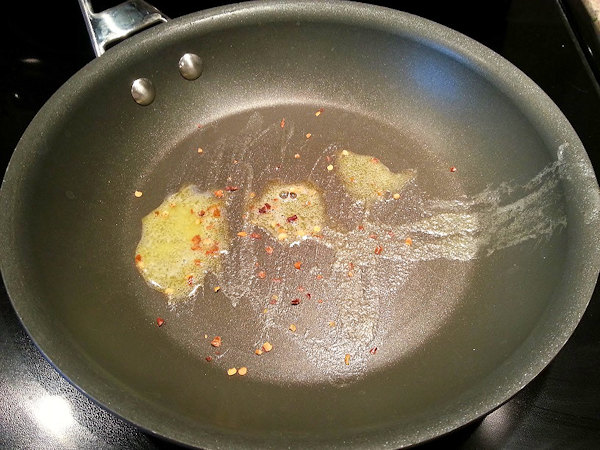 Melt some butter, and if you want a little kick, add some crushed red chili flakes. I just sprinkle a little in the pan, I use more for my son and husband.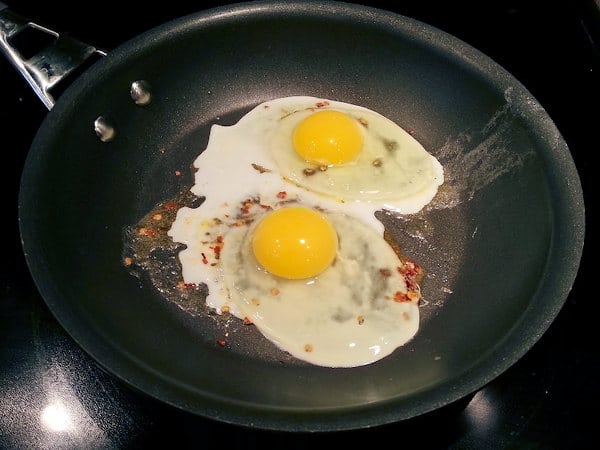 Start to cook the eggs.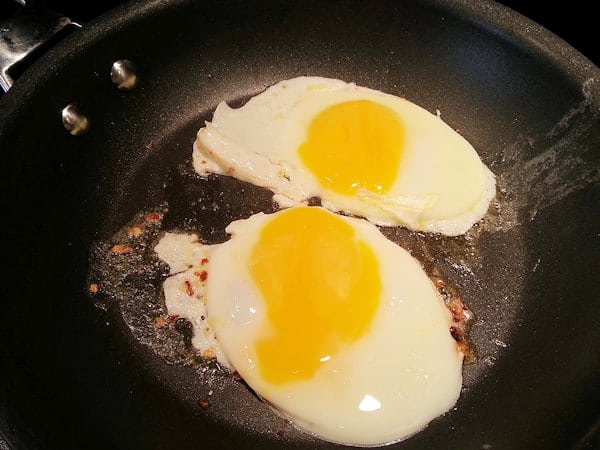 After the eggs have cooked a little, slightly break the egg yolk. Flip the egg and cook a moment. Get ready to assemble the wrap.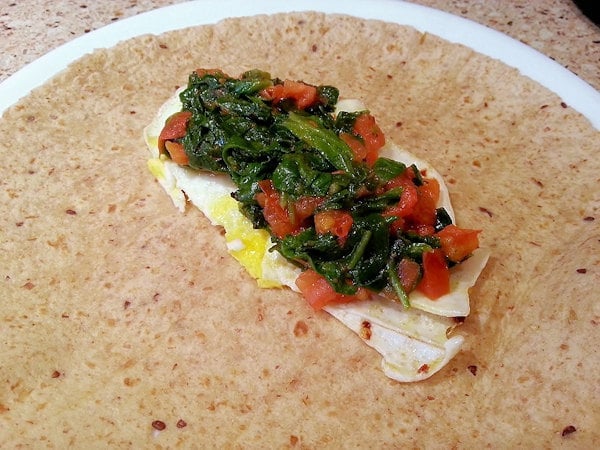 Place one egg on the wrap and top with some spinach and tomato.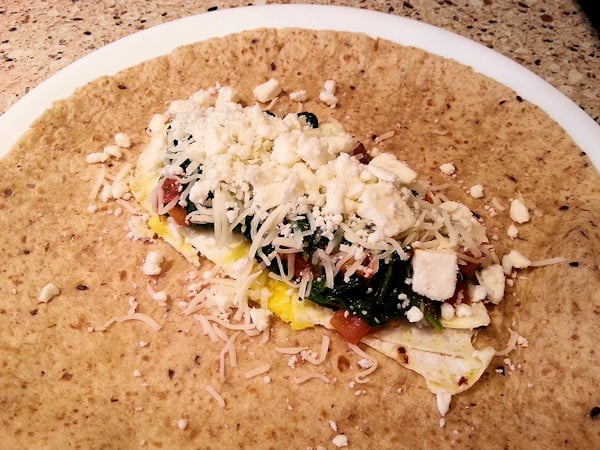 Add some Italian Five Cheese blend, and some Feta.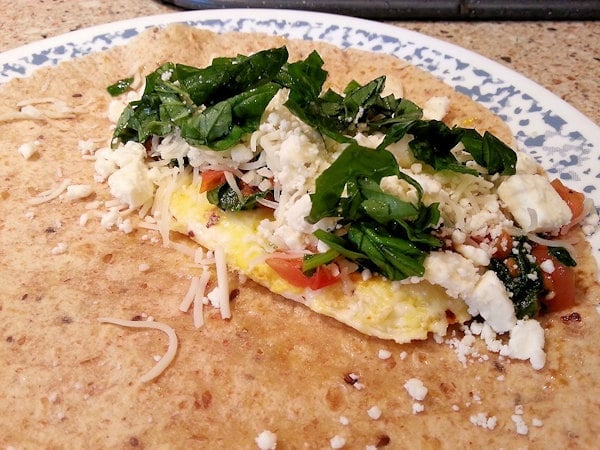 Adding some fresh basil was my son's idea. We added some on the next wrap we made and it was really a great addition.
Spinach and Feta Egg Wrap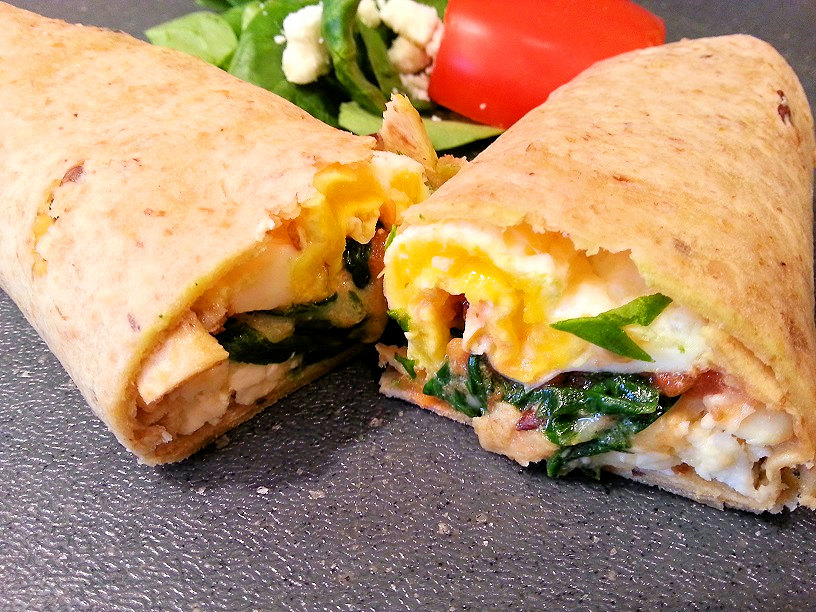 Roll up the wrap and enjoy! I don't have any specific measurements for this recipe, it is all really by taste. Just one word of caution, it is easy to overfill these wraps when making them, so be cautious. Or... just roll it up the best you can, lay it on a plate, and get a fork!
...
You might also like Thai Roast Beef Sandwich Rolls
...