We do love milkshakes and my family likes to try a variety of flavor combinations. This Raspberry Banana Milkshake is very refreshing on a warm summer day.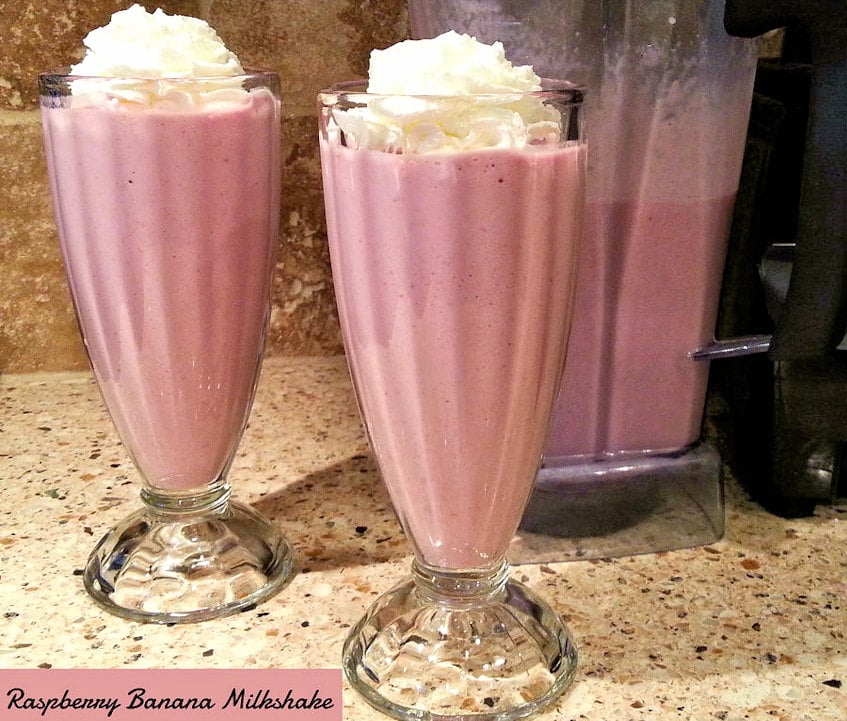 We used frozen raspberries, but fresh would definitely work. You may need to add a little sugar to adjust for sweetness.
Cool, fruity and delicious!
Raspberry Banana Milkshake
3 cups Vanilla Ice Cream
3 cups Milk
1 Banana
⅔ cup (or more, or less) Frozen Raspberries
1 tablespoon Sugar
Dash of Cinnamon
Add all of the ingredients to the blender and blend until smooth. Adjust with more ice cream or milk as need. Pour into glasses and top with whipped cream. Serve!