Here is a collection of just some of Our Favorite Thanksgiving Recipes.  I love preparing food using recent recipes that are my kids' favorite, along with old recipes from my mom and grandma that reminds me of the holiday season when I was young.  All the recipes are linked below the slideshow. Happy Thanksgiving!
Our Favorite Thanksgiving Recipes
These Super Easy Sticky Buns are a simple way to start the day!
and these Quick and Easy Pumpkin Pie Spice Pancakes are always a hit!
To start the afternoon off we might have some Artichoke Heart Stuffed Jalapenos Wrapped in Bacon
For the main course sometimes we prefer to cook a Roasted Whole Chicken instead of turkey. We love chicken and this method for Roasted Whole Chicken is so simple and comes out moist and delicious every single time!
For my daughter, I will make some of these delicious Sauteed Green Beans
and my son will make sure that there will never be any leftover Sweetened Carrots.
This Simple Broccoli Casserole is made with sour cream and cheese is always a favorite. The kids love it!
And my mom's old recipe for Yummy Yams always reminds me of home.
Mashed Sweet Potatoes are a nice alternative to regular mashed potatoes.
For dessert, we might have some Raw Apple Cake
And of course, there will be pie! Pumpkin Pie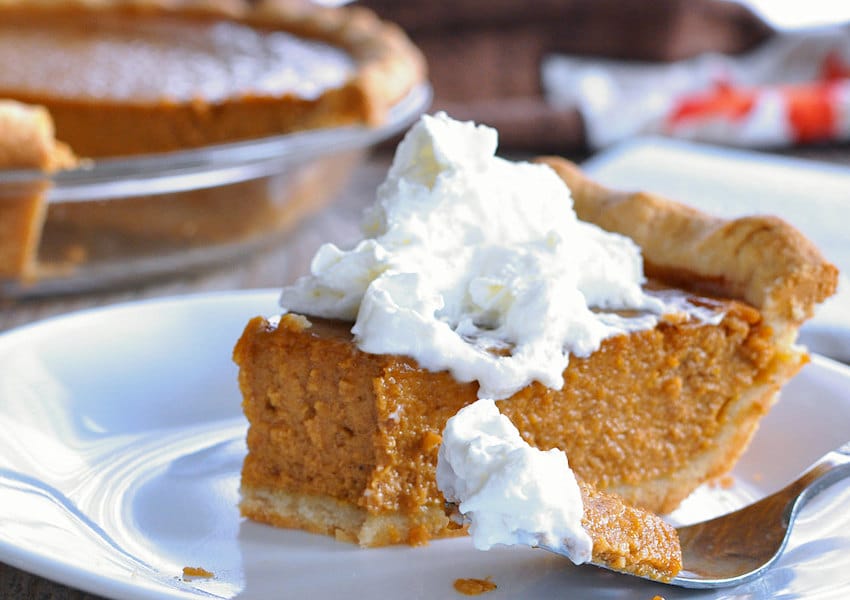 We may even have Grandma's Lemon Meringue Pie
or my mom's Sour Cream Lemon Pie.
For the kids (and adults) to drink, we might have Virgin Mimosas
or maybe a Shirley Temple
My husband and son my finish the day off with a Pumpkin Pie Milkshake.
And, I always look forward to the next day when I can have a Turkey & Cranberry Sandwich.
Happy Thanksgiving!