Since the 4th of July is approaching, I decided to put together a selection of some of our Our Favorite Summertime Recipes.
It is almost guaranteed that one if not all of these delicious dishes will be served at our house over the holiday weekend. Here are a few of my families favorite recipes that are perfect for any summertime meal or BBQ get together.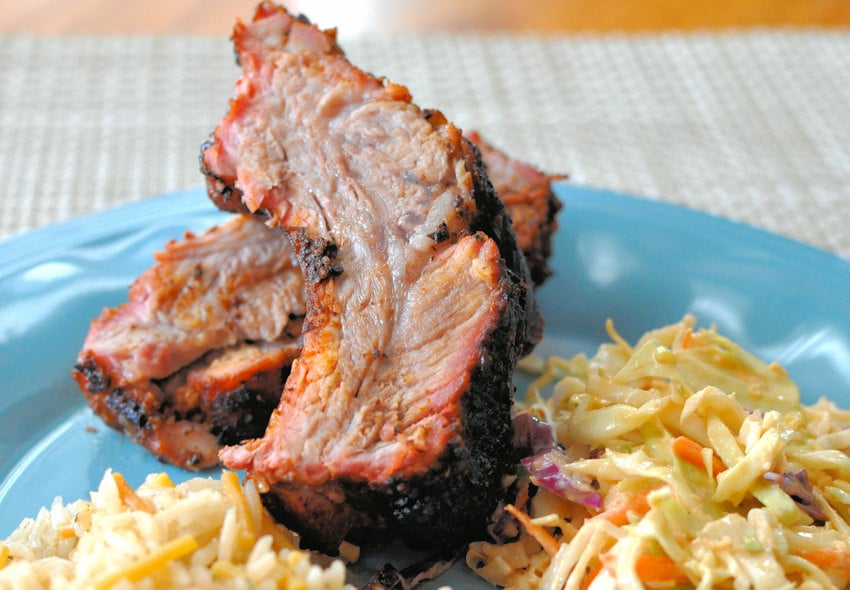 For the main course, these Simply Delicious BBQ Ribs will make any summertime cookout a blast! Simple to prepare, easy to clean up, and oh, so delicious!
For a perfect side dish, you might want to try my husband's Kicked-Up Corn on the Cob made with my BBQ Spice Blend. It is a little messy to eat, but hey… with anything that tastes this good, who cares?
No BBQ get together is complete without potato salad. Small red potatoes, fresh dill, red onions, and pickles are the perfect mix in this delicious Red Potato Salad.
Poke cakes are so much fun to make. This Blueberry Poke Cake is moist and delicious and a huge hit at parties. You can also make this recipe with strawberries.
The fresh strawberry puree is a perfect starter for this refreshing summertime beverage.
These are just a few of our favorite summertime recipes. If you are looking for a dessert you might also want to take a look at Sour Cream Lemon Pie or Mom's Applesauce Cake. The Chocolate Crumble Brownies are always a hit with the kids. For a nice non-alcoholic beverage, there is our very popular Virgin Mimosas.